Always and Forever Tattoo
565 Mount Auburn St
Watertown, MA 02472
617-744-1740
Fearless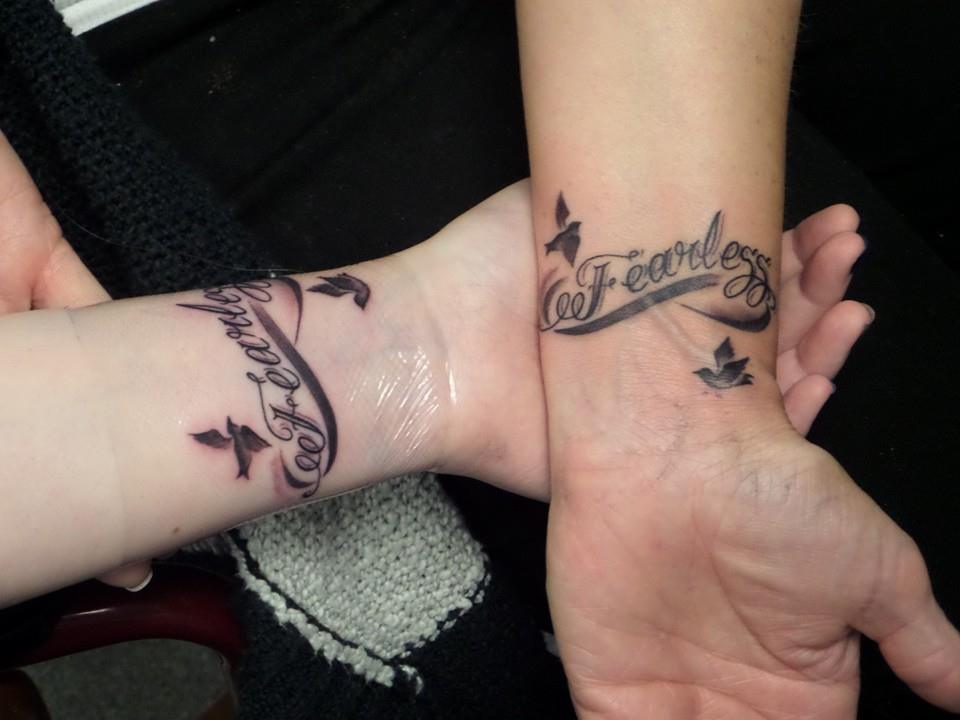 2 weeks ago, I had the honor of spending the day with some of the strongest ladies I have ever met.. Shelbie and her mom Jackie, have been fighting so hard for many years and inspiring so many people along the way.. I am so grateful that I not only got to spend time with them along with some other incredible women, but I had the honor of making matching tattoos for Shelbie and her mom to share for eternity..
Its taken me a couple weeks to really sort though my own feelings of this experience and to find the words to express this moment.. Shelbie has been kicking cancers ass for almost 4 years now, much longer than I think the doctors expected.. After meeting her and her mom, I know why.. The strength and love these ladies have is immeasurable! Anyone that has the honor of crossing paths with either one of them, could never deny that fact! I have my own personal reasons why Shelbie's story hit me so hard, and it became my personal mission to make sure we could make this wish come true..
So after many months of waiting and working to make sure things were ready for her, October 4th, 2014 Shelbie received her first tattoo!!! There are tattoos throughout ones career that turn out to be more significant than you could ever be prepared for and its impossible to describe how much those can impact the people that wear them.. The responsibility to permanent mark peoples bodies forever is something I do not take lightly anyways, but being presented with the opportunity to create these tattoos is something truly special.. To make their day that much more unique and memorable, I offered Shelbie the opportunity to also tattoo me! I am forever grateful to wear her mark in my skin.. Shelbie will be my one and only apprentice :-) Her life may not be as long as she deserves but the impact that she has made on the world and the people that she meets will live on for eternity!!
Shelbie, Jackie, Lee and ALL of the people that helped make this possible will forever be in my heart! And a special thank you to my friends at the Watertown Police and Fire Department for their support and help!