Always and Forever Tattoo
565 Mount Auburn St
Watertown, MA 02472
617-744-1740
Feeding the Soul
I am still honored and dumb founded on a regular basis from all the people that travel near and far to have me make tattoos for them.. Everyday I am grateful for each opportunity I get to do what I am so passionate about and cant express the feeling of finishing a project that I have spent so much time preparing and tattooing.. Recently I had 2 clients that traveled a great distance and has spent many, many hours to see their tattoo get completed.. These 2 experiences were pretty powerful in certain ways that I wanted to feature them specifically in a post..
This is the 1st: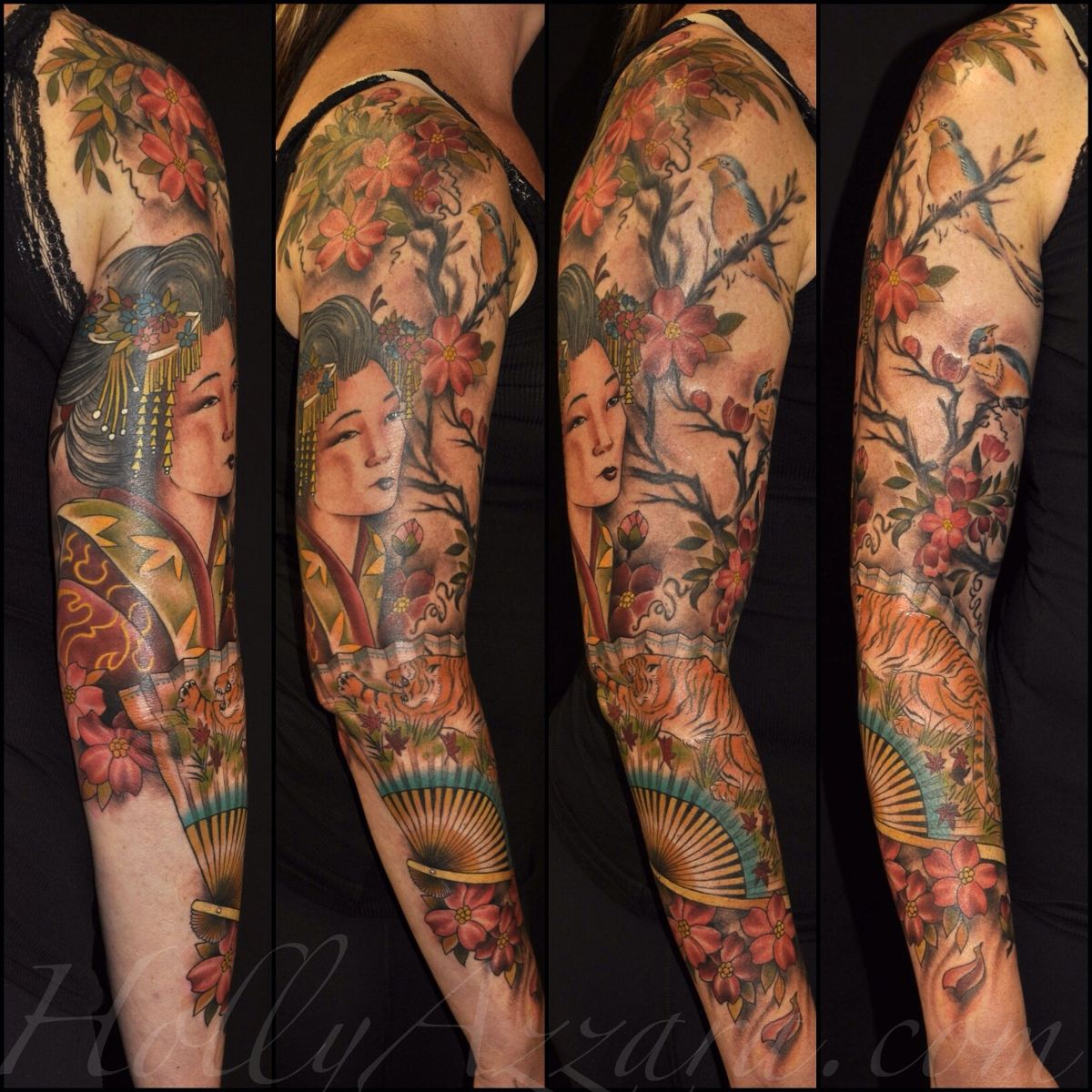 Micheline got tattooed 15 hours over 2 days, after driving down from Toronto, to see this piece finally come to life! We actually started this tattoo 4 years ago. With life and email issues finally out of our way, we made up for some lost time and she found the strength to sit here and let me make up for lost time.. Because of the drastic time difference between her first session and now, I ended up reworking what we had already started (the geisha and birds) and started adding on down her arm with the addition of the fan.. We still have one more section to fill in next year on the back of her forearm, but we are both so happy to see how much progress has been made after many years of waiting patiently
And this is the 2nd: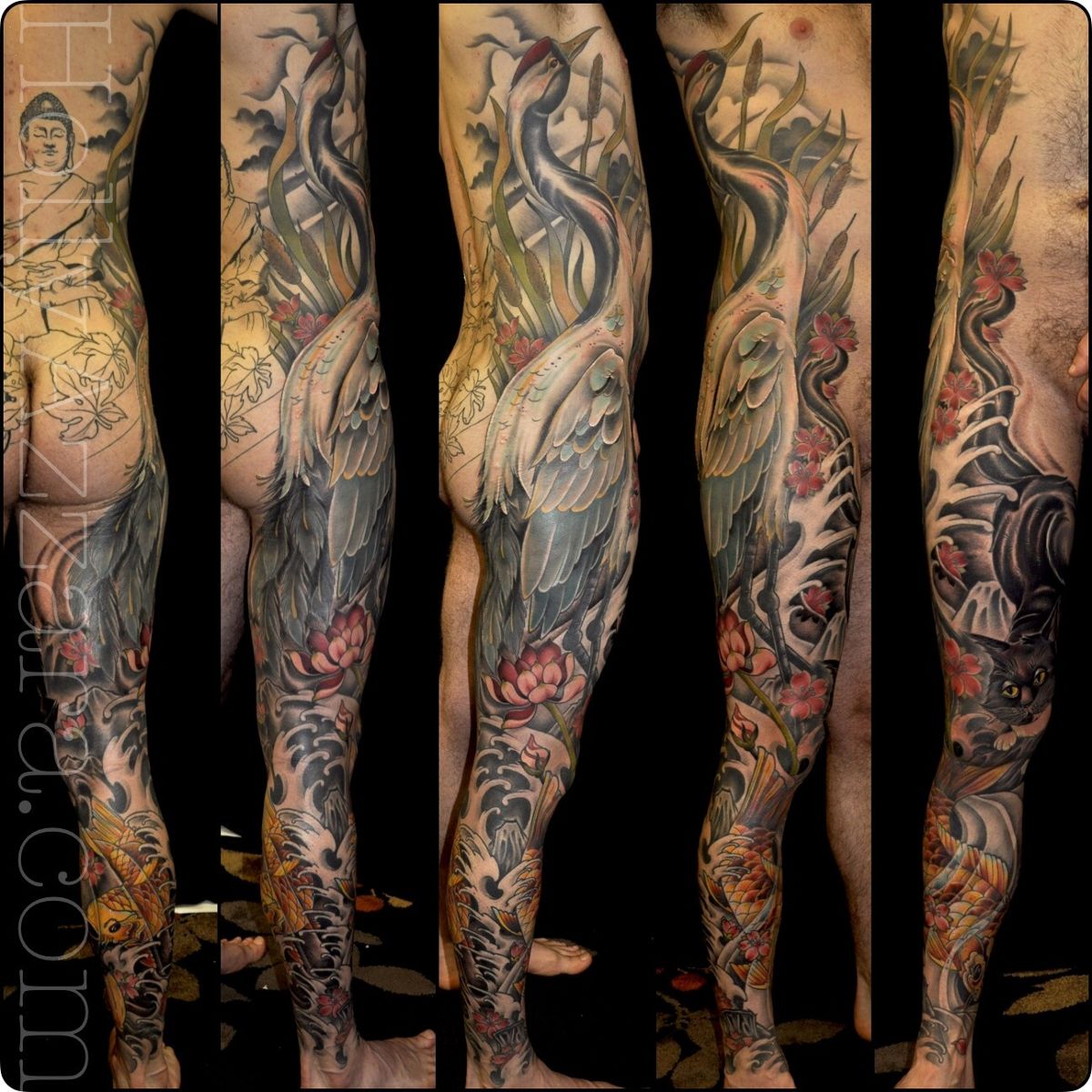 Patrick started getting tattooed by me about a year and a half ago, while he was still living here in Boston.. But even after a move to San Francisco shortly after that, he continued to come back to town and get tattooed 2 days at a time to see this piece come to life pretty quickly during each session.. And this guy can sit! still!!I believe we figured out that he sat a total of 8 full day sessions start to finish.. We have had an absolute blast during his sessions and I am very proud of this tattoo! It is one of the highlights of my career so far..
So, would I suggest the average client get tattooed for multiple days in a row like these clients? Fuck no! Would I suggest every tattooist out there agree to tattoo people multiple days in a row? Fuck no! But this can show what very strategic planning on the tattooist part and highly motivated clients are able to accomplish when you set your mind to it.. These are great examples of what the body is able to accomplish when the mind is in the right place.. My confidence going into these pieces and how I worked through them during each session has come with being on the other side of the machine.. Without my own experiences of getting tattooed for multiple days from an artist that I have so much respect for and have learned so much by his example, I would not be approaching pieces like this the way I have.. I am a firm believer that in tattooing, without your own first hand experiences, a tattooist cannot truly appreciate and understand what we are doing with the bodies of the ones that trust us with their tattoos.. Experiences like these are what pushes me to be better, as a tattooist and a person..
Thank you to all who trust me with their tattoos, large or small.. And to everyone that has tattooed me over the years to help me better understand this craft that fuels my life!!